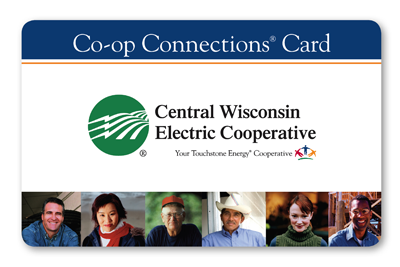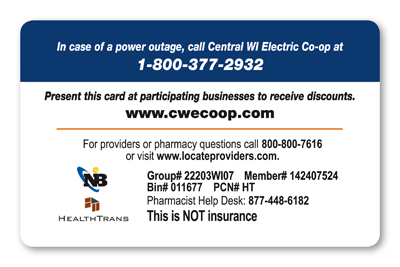 As a member you can receive discounts on products and services from participating local and national businesses. Experience savings on restaurants, golf, shopping, travel, family fun, automotive, movies, insurance….. everything you can imagine is here. iBennie has the best deals all in one place.
The Co-op Connections member benefit program is absolutely free.
Touchstone Energy and the Co-op Connections program is a national program, so before traveling, search by zip code to see if there are any local businesses in the area participating in the Co-op Connections Program.
Visit connections.coop, a national website with a roster of participating businesses, which includes local businesses as well as national corporations - such as rental car companies and hotels and retailers.
Healthy Savings
Touchstone Energy® Cooperatives' Co-op Connections® Program helps you save more and live healthier every day! Our highly successful prescription discount offer is now joined by discounts on dental, vision, hearing, lab work & imaging and chiropractor visits. Best of all, you get all these great benefits for FREE!
To locate providers that participate in the Healthy Savings program, call 1-800-800-7616 or visit www.healthysavings.coop. Be sure to have your Co-op Connections card handy.