Do you need to relocate your existing meter base due to remodeling? Maybe you want to convert your overhead wires to underground wires, or maybe you now need 3-phase power?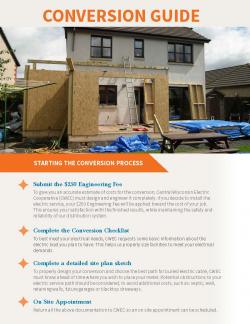 Whatever the reason, our Conversion Guide will help direct you.                                             
Read through our Conversion Guide to learn what is needed to proceed with your project.                                 
After the job is completed, please fill out and submit the New Conversion Survey
New Conversion Survey - Submit Online