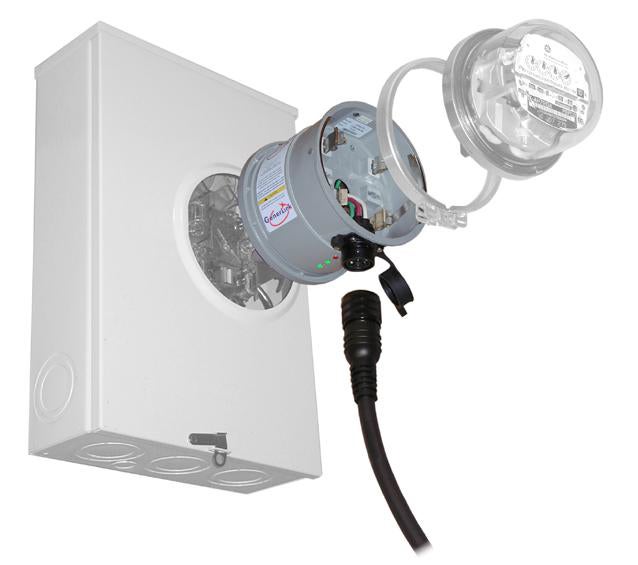 The GenerLink is a socket-mounted transfer switch that is installed behind your electric meter. The switch allows you to easily and safely connect a portable generator to your home during a power outage. The GenerLink delivers the generator power directly to your electrical panel which eliminates the hassle of running extension cords throughout your home.
UL listed meter mounted transfer switch (UL1008M)

Prevents back feeding of the utility line

No rewiring or subpanel installation required

Takes 30 minutes to install by utility personnel

Works with most portable generators

Always installed, use it when you need it

Requires a 240V, four-pronged outlet on the generator  
Co-op members interested in purchasing a GenerLink Transfer Switch can buy directly from GenerLink (Global Power Products), or any other store or website that sells the unit.
Those who purchase a GenerLink Transfer Switch can have it installed by Central Wisconsin Electric Cooperative at no charge. Call 715-677-2211 to set an installation appointment once the unit is purchased.
For more information about GenerLink and a complete list of compatible generators visit www.generlink.com