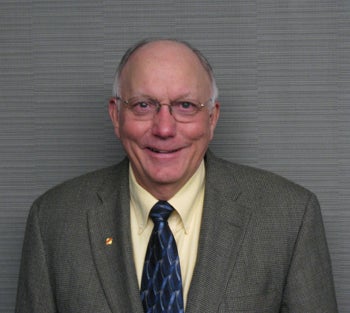 After serving on the Central Wisconsin Electric Cooperative's Board of Directors for the past 20 years, Anthony Buss, Jr. is retiring from the board.
Buss was first appointed to the board in 2001, and has served as the chairman of the board since 2009. Prior to that, he had served as a District Committeeman for CWEC for around 15 years.
The cooperative way of life was instilled in Buss early, as he grew up on a family farm that was a member of different cooperatives. He eventually took over the farm, and joined a couple of other cooperatives.
"Growing up with cooperatives in the family, I guess it just sort of rubbed off on me," Buss said.
With his background in cooperatives, and his time serving as a committeeman, is was easy for Buss to agree to be a director on the CWEC Board when he was asked.
Buss said he didn't have any specific goals once he joined the board because, as he put it, "you have to get your feet wet for quite a while."
Moving the co-op to a new headquarters building was something Buss had his eye on since his time as a District Committeeman.
"One of my goals was to have a new headquarters, because the one in Iola was very antiquated," Buss said.
That goal was realized in 2009.
"It's a building now that other co-ops, when we built it, other co-ops came and looked at it, and they used us as a model," Buss said. "A guy gets pretty proud of what we have in Rosholt."
Buss said another accomplishment was getting CWEC to gain partial ownership of the West Riverside Energy Center located near Beloit when it was recently constructed.
"It's supposed to benefit the (CWEC) members and we're just starting to see it (benefits) a little bit on our bills now," Buss said.
His proudest accomplishment doesn't involve the construction of a new building or plant, though.
"If I ever got a question or complaint from a member, I tried to get them an answer and get the problem solved as quick as possible," he said. "That's probably the thing I'm most proud of and the thing I've done throughout my career."
Citing health issues, Buss said the time is right to retire from the board.
"I think the most enjoyable part of being a director is the camaraderie you develop with your other directors," Buss said. "I think within the last 9-10 years the board of directors has stayed the same, so you get to know everybody very personally, and you almost develop a family, especially with your directors and some of the employees. Not only is the camaraderie on a local level, but it's also on a state and national level when you go to meetings you have to attend."
Buss said his retirement from the board will allow him to spend more time with his family and see his grandchildren more.