Youth Leadership Congress
"We're looking for high school leaders!"
Each year Central Wisconsin Electric Cooperative is pleased to sponsor area high school students at Youth Leadership Congress held at the University of Wisconsin River Falls campus.  Youth Leadership is a fun, educational, and unique event that is planned by and for teenagers.  Through a mixture of seminar sessions, hands-on activities, and team building experiences; participants are exposed to a variety of real-life issues and will be given the opportunity to identify and explore their leadership potential. For more information call 715-677-2211.
2020 YLC is July 14-16.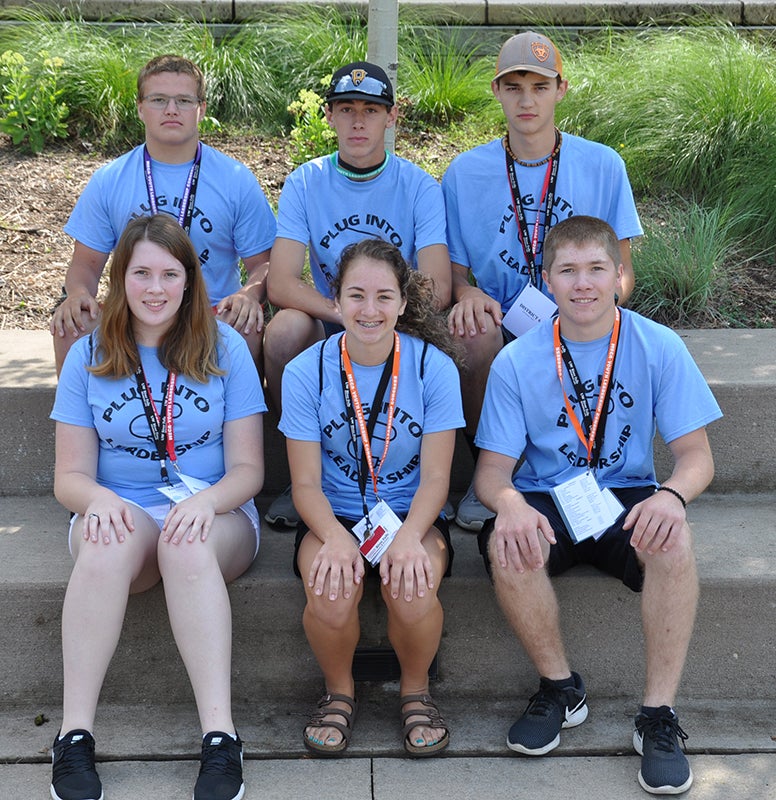 Youth Leadership Congress 2019
Representing Central Wisconsin Electric Cooperative at the 2019 Youth Leadership Congress were: (FRONT ROW L-R) Kendell Sheldon - Amherst High School, Ava Bembeneck - Rosholt High School, and Tyler Tautges - Wittenberg-Birnamwood High School. (BACK ROW L-R) Colin Moser - Manawa High School, Nathan Kropidlowski - Rosholt High School, and Jonathan Ballinger - Amherst High School.